Welcome to Follow Friday!! Join us every Friday to get more blog followers and to follow other interesting blogs. It is all about sharing and having fun.
This week is sponsored by: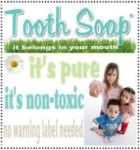 Here's how
YOU
can join the celebration:
* Link up your blog name and URL using the MckLinky below.
* Follow the Friday Follow hostesses. I will follow you back.
* Follow as many blogs as you like
* Comment on the blogs telling them you're from Friday Follow
* Follow back when you get a new follower through Friday Follow
Make sure that you leave me a comment on this post when you follow so that I can follow you!! Also if you get a chance I would love advice/comments on
Pa! Pa! Pa!
and/or
Easter Seals Walk With Me
Thank you all so much in advance for following and I look forward to finding some awesome new blogs! I work all day so I will be adding my follows back when I am home and Jayden is in bed so give me some time and I will get back to you!
Hosted by Rita @ One 2 Try Tami @ Hearts Make Families and Lynn @ Midday Escapades . Join us every Friday as we celebrate followers! Link up your blog name and URL below to follow and be followed!
Want to be a part of this Blog Hop?
Click here for instructions and code...