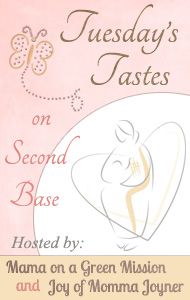 Each week April at
Mama on a Green Mission
and Courtney at
Joy of Momma Joyner
are hosting a fun post around breastfeeding. So I am going to try my best to link up weekly with them. Each week will be a different breastfeeding topic. This week the topic is Breastfeeding and Jury Duty.
I have never had to face this as an issue. There are many ways to look at this and to talk about the topic. It goes in many ways. Like should women be excused from Jury because they are breastfeeding. Or should courts allow breastfeeding moms a break to pump for their babies. Or should the courts be required to provide a place for breastfeeding/pumping while breastfeeding moms are there for Jury Duty.
Lets start with should breastfeeding moms be excused from attending Jury Duty simple because they breastfeed? For me I do not think they should be excused. There are many, many of us working moms out there that breastfeed and we leave our babies daily. Breastfeeding moms don't have to be strapped to home all the time. Now not that I wouldn't love an excuse to get out of Jury Duty, I just don't think that moms are incapable of attending Jury Duty simple because they breastfeed.
Now about providing time and a place for breastfeeding moms to pump while attending Jury Duty I think both of those are a yes. Everyone deserves a break while working and technically Jury Duty is work, so breastfeeding moms along with everyone else at Jury Duty should be allotted some break time. The breastfeeding moms should use the provided break times for pumping. Now what about a place? Yes I also think that the courts should have a place for breastfeeding moms to pump. Breastfeeding moms have a few minor needs to provide for their babies while at Jury Duty. Breastfeeding moms need a private, comfortable place with an outlet to pump and provide for their babies. I believe that most state laws require that employers provide this for employees and while in Jury Duty you are technically working for the courts so they should also provide just as an employer is required.
What do you think? Do you think nursing mamas should be excused from jury duty? What about breaks for pumping and a place to pump?
Please leave a comment with your thoughts, or if you have a blog please link up below! You can grab the linky code here! Please remember that we are all different, we all have our thoughts and ways. Please respect everyone's opinions and differences and don't leave rude comments on anyone's posts attacking their opinions.