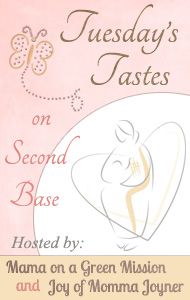 Each week April at
Mama on a Green Mission
and Courtney at
Joy of Momma Joyner
are hosting a fun post around breastfeeding. So I am going to try my best to link up weekly with them. Each week will be a different breastfeeding topic.
This week we are lightening things up a bit and posting a photo/comic in support of breastfeeding. It can be any photo you'd like: a photo of you and your little one, a comic, a photo that you found and love…anything you'd like in relation and in support of breastfeeding.
I found this comic and feel like it is fitting for us because I will be going back to work next week.
What comic or photo portrays your stage in breastfeeding right now? Link up below and be sure to visit everyone else and see what they found.