Typical Development from
SmartMomma
:
3-Months Old

Your baby is three months old! Tummy time rules at 3 months. Be sure to supervise tummy time play. If you don't have one already, a tummy time mat is an excellent

investment

as it encourages further physical and mental development. She is most interested now in circular and spiral patterns and is able to see a farther distance. She should be able to hold her head up when on her tummy and follow objects with her eyes and head as well. A baby play mirror is a great thing to have in the third month as well. She'll get a kick out of seeing herself in the mirror, although she doesn't know it's herself yet.
At this time, your baby may be able to roll from her back to her side, and she has officially discovered her hands and her feet. She will be well entertained just by clasping and unclasping her hands. She can now hold a rattle for a while and will swipe at objects with her arms. She can briefly bear weight on her legs as she is held in a standing position. She should be able to hold her head steady when sitting with support.
You may also notice your baby imitating sounds. She may begin to make extended vowel sounds and her cries will be distinguished according to her needs. She may start to laugh this month too, what a hoot!
Your three month old should be sleeping longer at night. Many three to four months old can sleep six hours at a time, while others are still waking for a night feeding.
He will make

eye

contact with you and will smile at faces, especially her

parents

. Her awareness of the people around her has improved. She may stop crying when you come into the room.
Have you started reading to your baby yet? You may think it early, but reading to your baby will help her get into a bed time routine. It will also

stimulate

her brain and give you both some good bonding time. Some good bedtime books for baby include Goodnight Moon
and The Baby's Bedtime Book
.
It is wise to start establishing a bedtime routine if you have not done so yet. Start with a bath, book, massage, and bottle or nursing. Then put your baby to bed. Keep this routine up every night and it will help your baby get to sleep.
Besides reading to your baby, talking is also a good way to stimulate your

infant

's development. The more words and sights baby takes in during the first year, the faster the brain development. When taking your baby on her walk, talk to her. Tell her about the different objects you pass. You may feel silly doing this at first, but soon it will seem routine.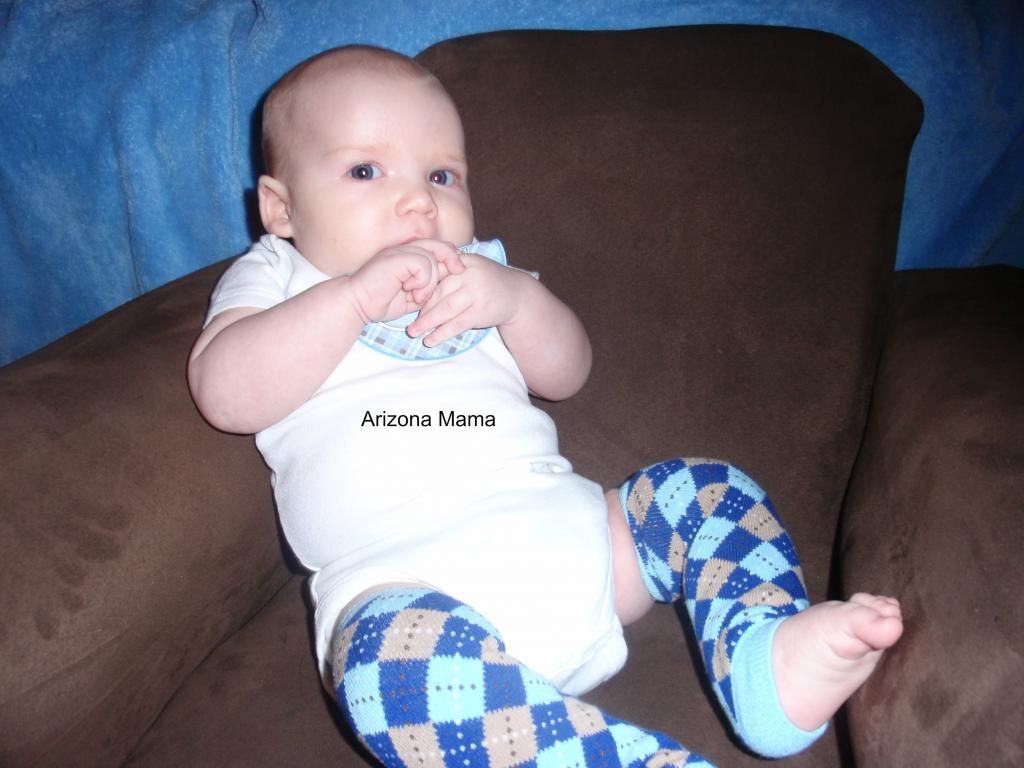 Medical: Nothing new. He is growing well and no illness or issues.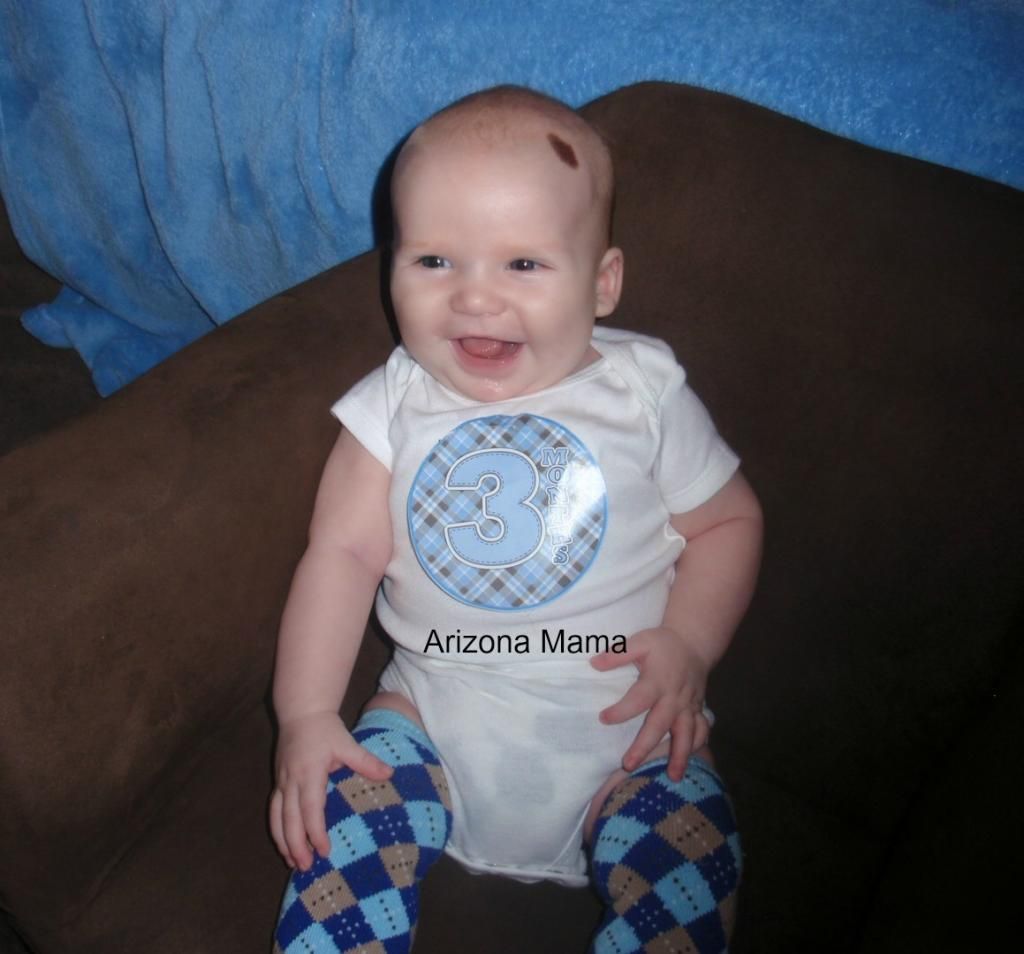 Growth
: Evan is getting SO big. I can't believe how he has grown. He is getting really chubby too. I love all his chub.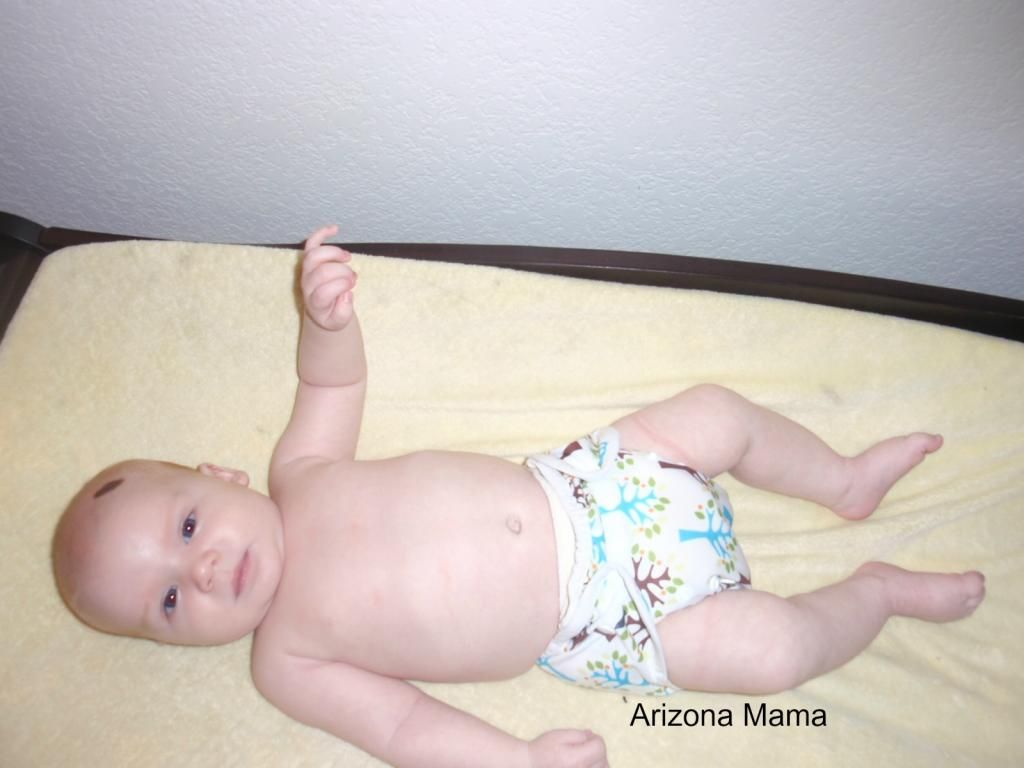 Clothing Size
: Mostly in 3 months clothing. He still fits a few of his 0-3 outfits. The ones that are 3-6 are a bit big, but we are using them.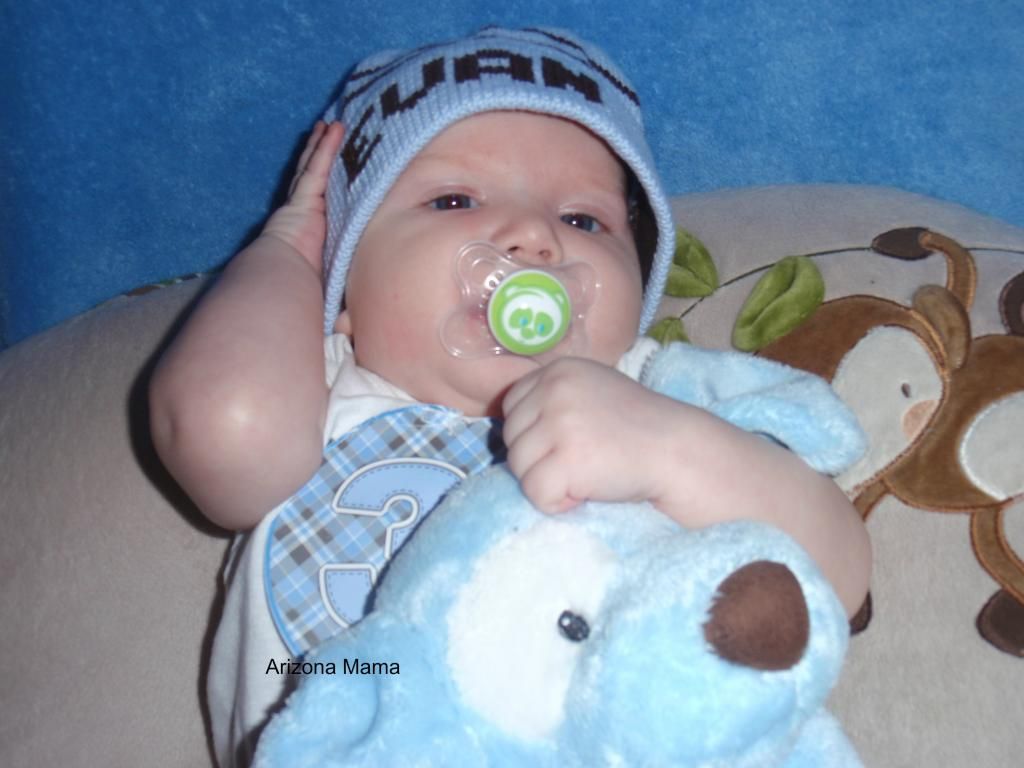 Eating:
Evan continues to be a good eater. He is switching between breastfeeding with me and bottle at the sitter easily. He eats 3 4oz bottles at the sitter while I am at work. He eats well in the evening and the mornings with me. Actually I have to feed him before getting out of bed, get ready for work, and then feed him again just before leaving. The mornings are his biggest eating time. I think because he sleeps so well at night that in the morning he is so hungry.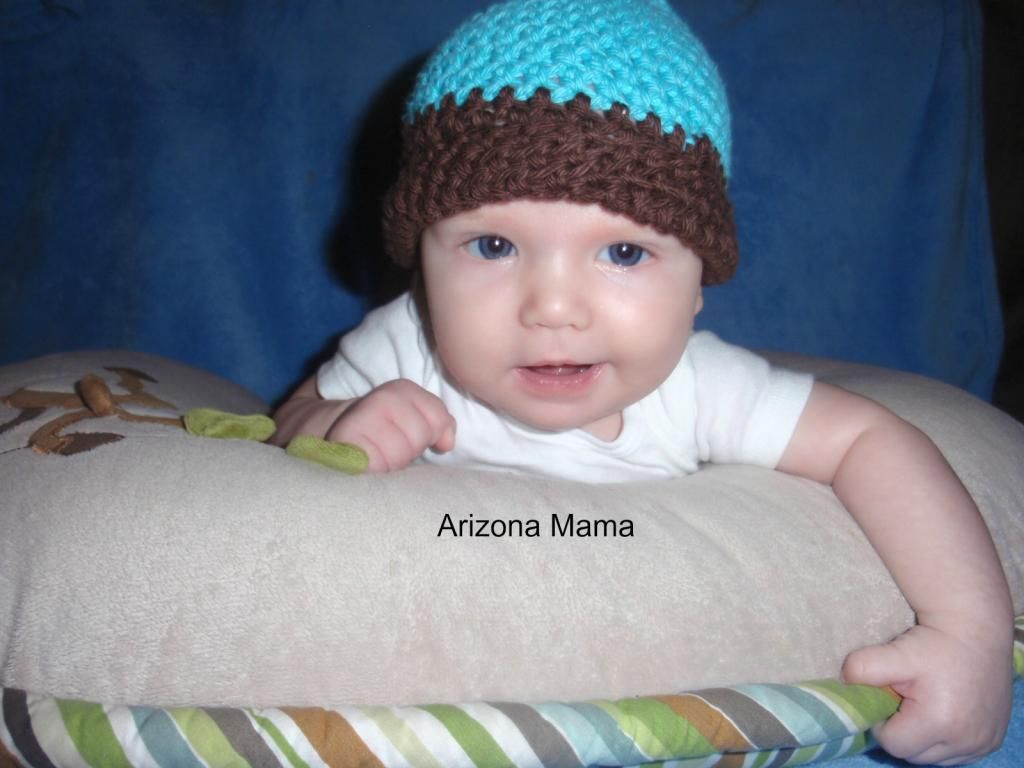 Sleeping
: Evan is sleeping well. He is getting away from being swaddled, but would probably still like it. I just worry with him rolling over. He is sleeping well at night. He usually goes down around 9 or 10. He usually wakes briefly to eat in the middle of the night and then again just before I need to get up to eat. He will usually go back to sleep while I get ready. On my days off he will sleep in more. After eating around 5 AM he will go back to sleep until 7:30 or 8:00. It is nice to sleep in a bit on my days off. When Jayden was Evan's age he would wake by 5 AM and would not go back to sleep for anything. He is still a really early riser.
New Developments
: Evan is ticklish!! LOL.. he will laugh when you brush under his chin or along his neckline. He has the sweetest laugh. Evan has been getting his thumb into his mouth lately too. He loves to suck on his fingers and thumb. Sometimes he pushes them in so far he almost chokes. Also, he is rolling over! Both directions!! He rolled over from his back to his belly for the first time on November 10. He was laying on his playmat and I went to do the dishes. I heard him grunting so I went to check on him and it looked like he was trying to swim on his belly. After that he kept rolling over every time I'd lay him on his back. Then on Sunday, November 18 he was laying on his tummy time mat, but on his back. He kept looking at me as I folded laundry. Next thing I know he rolls onto his tummy. He stopped there for a couple of minutes. We decided to see what he would do. A couple minutes later he rolled back on to his back and just looked at me. John was teasing telling me he was trying to get to me by rolling. I can't believe he is doing this so soon.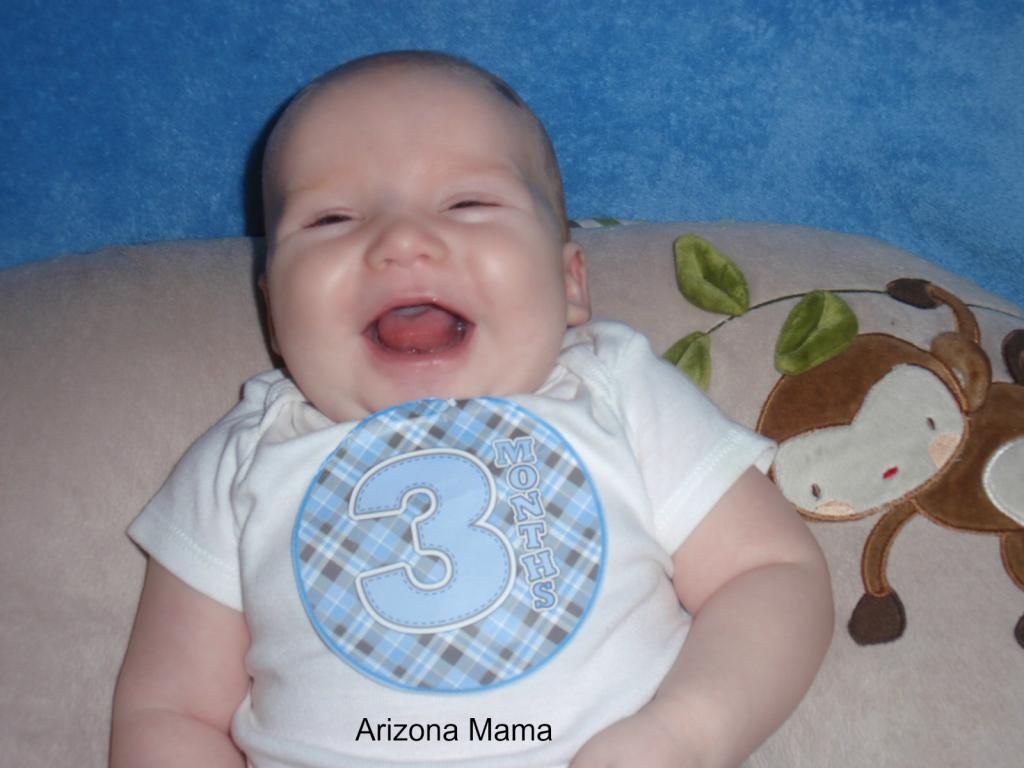 Likes
: Playmat, supermat, Lamaze giraffe toy, and HABA ball. Evan also loves to be held and sucking on his thumb and fingers. He loves his goofy big brother. He loved the Sesame Street Live show we went to last weekend. Oh and he has become a big fan of anything on TV. He will actually try to look around me to see what is on TV. So funny when he stretches his head around.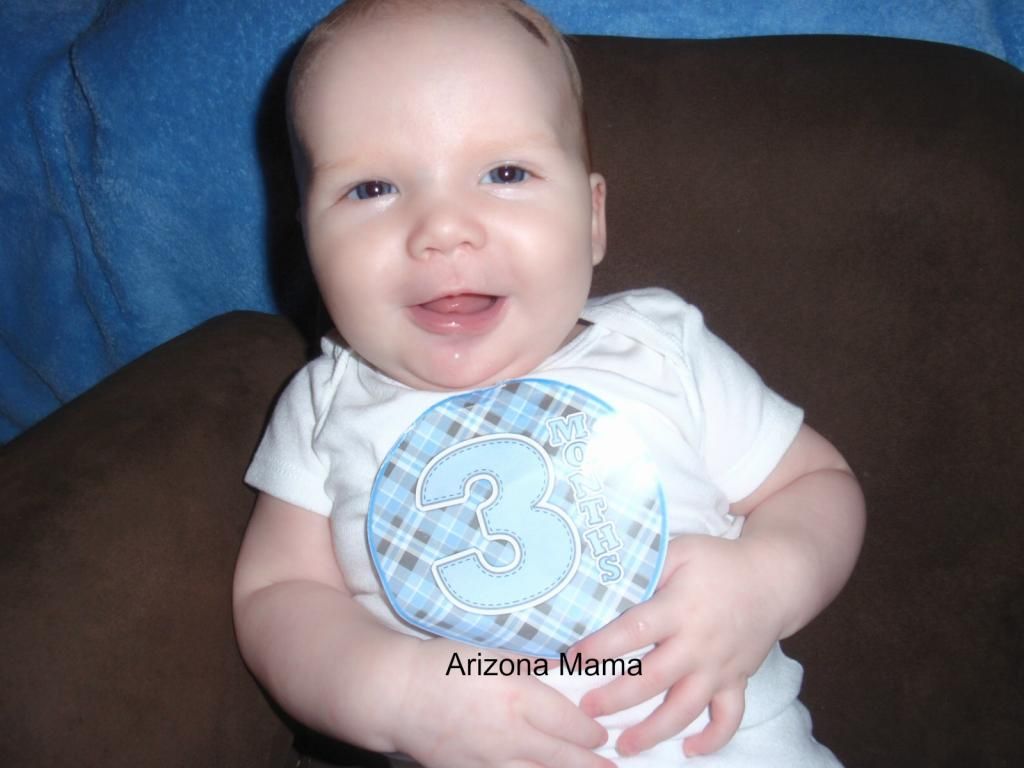 Dislikes
: Evan hates a wet or dirty diaper. He doesn't like to be left on his own long (much prefers to be held). Not a huge fan of the car, will tolerate it, but hates when I am stopped long like at red lights.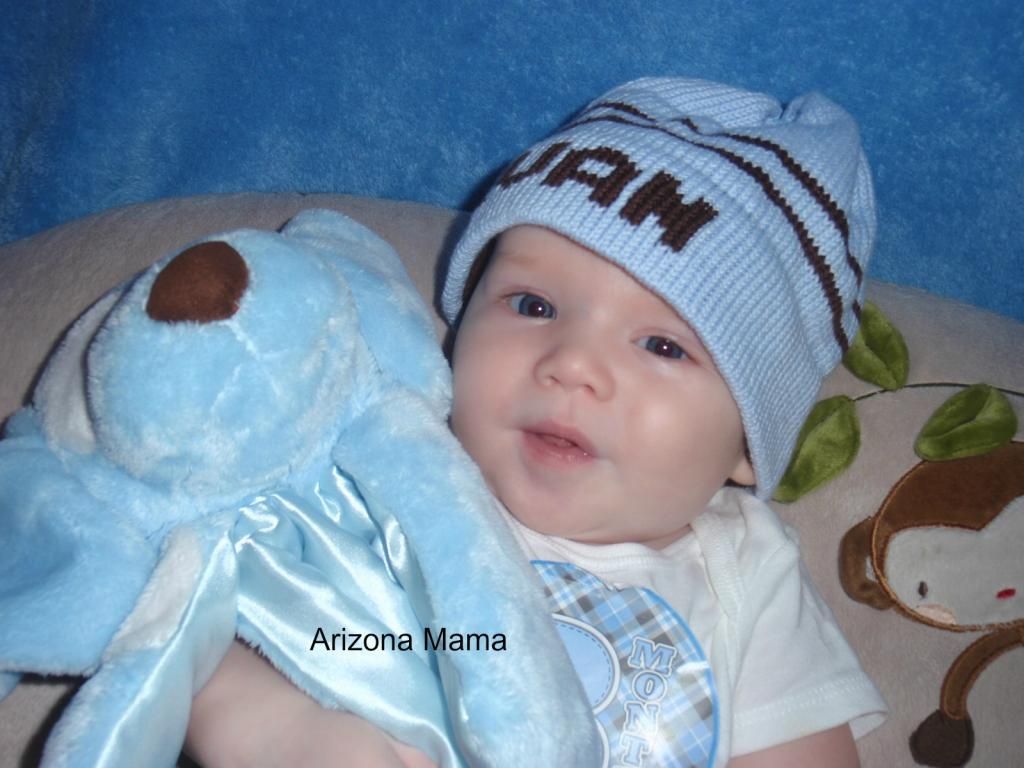 Words:
No real words, but he jibber jabbers like crazy. He has lots to say sometimes. He will even interrupt you when your talking with someone else.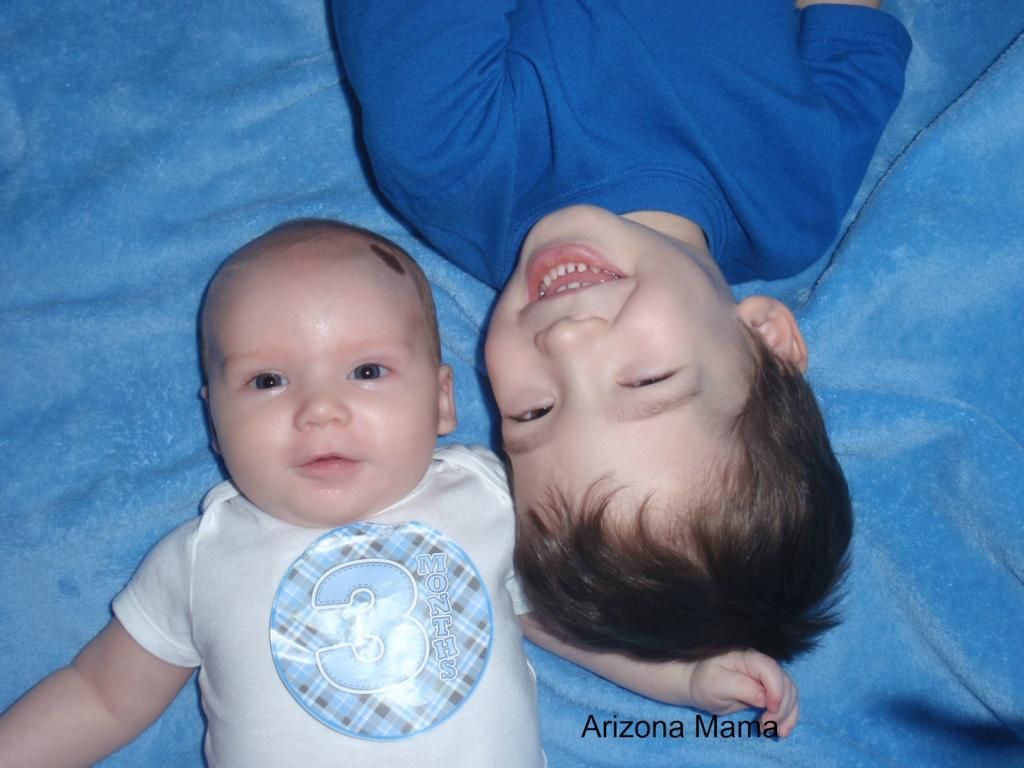 Jayden's Thoughts
: Jayden still loves his little brother. When I dropped them off at the sitters house last week. I said goodbye to Evan and told him I'd be back later. Jayden came over, held his hand, and said don't worry little brother I will stay with you. He also will say, "Hi Evan its me Jayden, your big brother." Jayden likes to hold Evan any time we let him. He also holds his hand whenever possible.