Jayden loves art activities. If you have kids that also enjoy art then you will want to check out the Magna Color 3D Art Board. It would make a great Christmas gift. Magna Color is a specially designed magnetic drawing board with a screen sweeper. It was named one of Dr. Toy's top 10 creative toys for 2012.
With the Magna Color you can magically transform designs into vibrant 3D works of art. It is a magnetic coloring studio with colorful 3D magnet dots. Using the magic dot pens to draw you can either follow the design stencils or create your own. There are 4 different colors of magnet dots to choose from. Simply press the pen down on the board and the magnetic dots come out. You can even stack them so they are on top of each other. When your picture is done you can put on the 3D ultravision glasses and watch your picture pop off the screen. If your done and ready to start over you just use the screen swiper to clear the board and sort the magic dots. Then you gently shake the board to sort the different colored dots into the correct slot to refill the magic pens. The initial set comes with 4 magic pens (red, yellow, green, and orange) and 160 magic dots.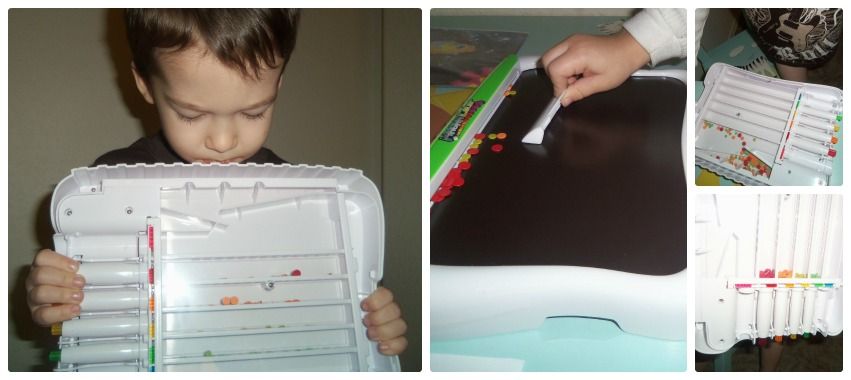 I pulled out the Magna Color 3D Art Board and Jayden was so excited to try it out. I poured all the dots out onto the board and hand Jayden push them up so they can be sorted. He then gave the board a shake and sorted the dots. I did have to help him some with this as the dots were not all going into the pens real easy, mostly because he was not holding it at the right angle. Once the dots were in the pens I was able to close off the little doors in the board and remove the pens.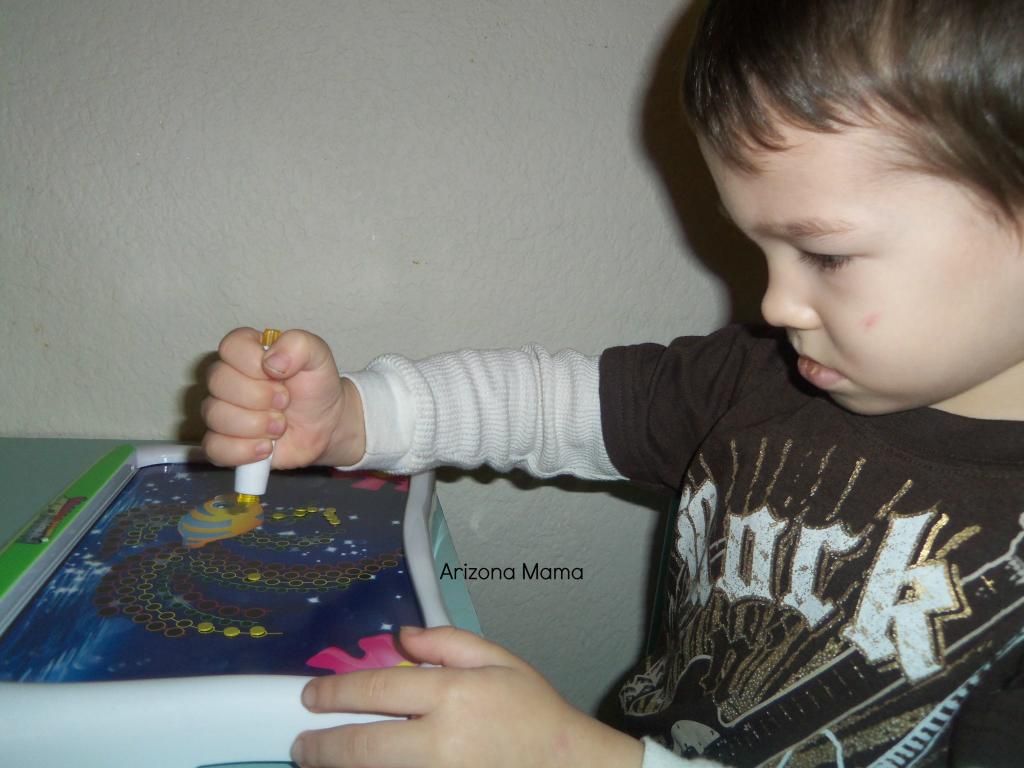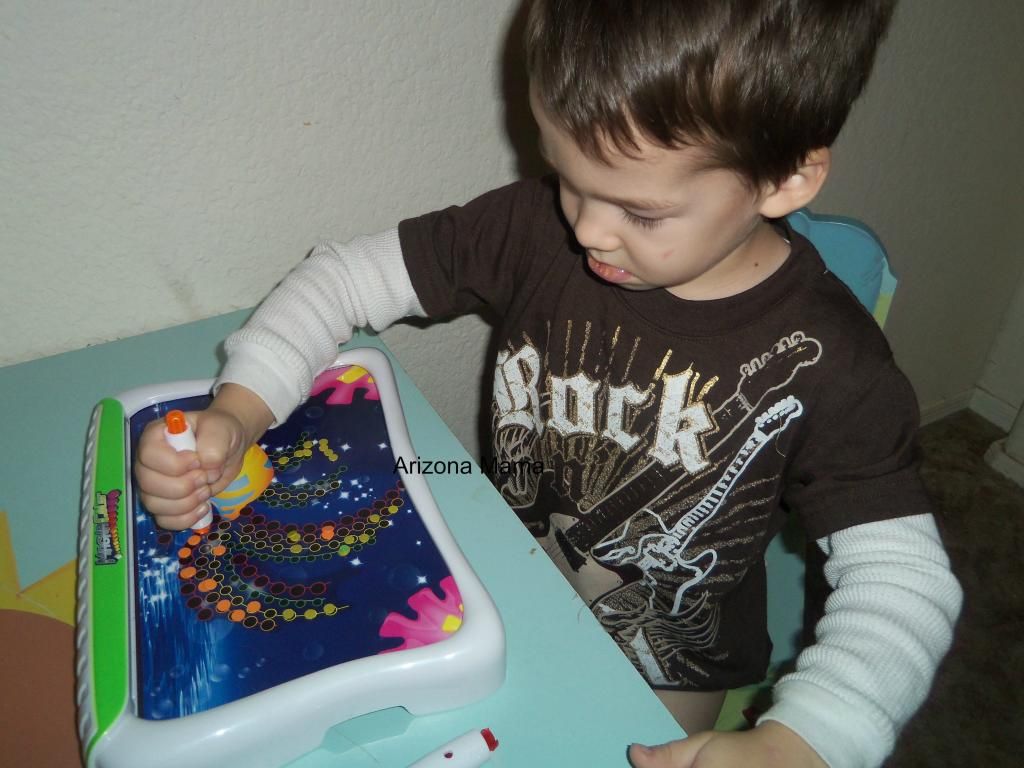 Jayden picked which stencil he wanted to work on and we placed it on the board. It only took a couple of tries for Jayden to get the hang of it and he began creating the fun stencil design of a fish. He was even stacking a few of them on top of each other for a fun look. When he was done with the design he put on the 3D glasses to see what would happen. He was very excited to see the 3D effect. I don't think he has seen anything in 3D before so this was a first for him. He then wanted to clear the board and start over.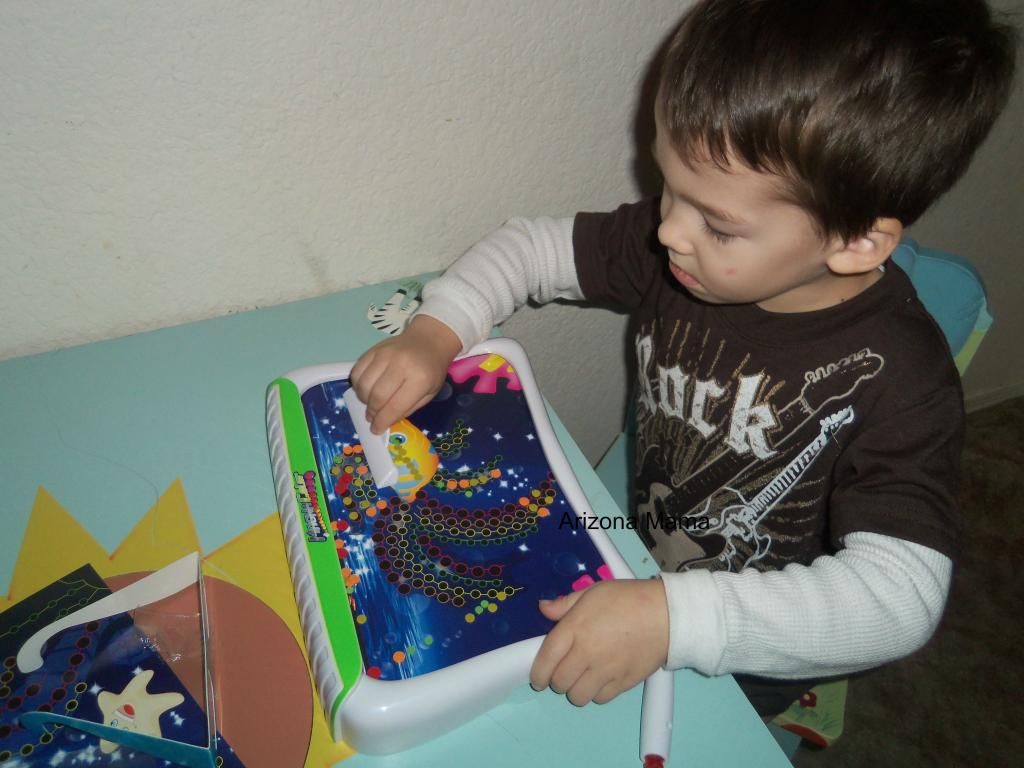 The stencils are easy to place by lifting the frame of the board and sliding them in. You can even place the extra couple in there for safe keeping.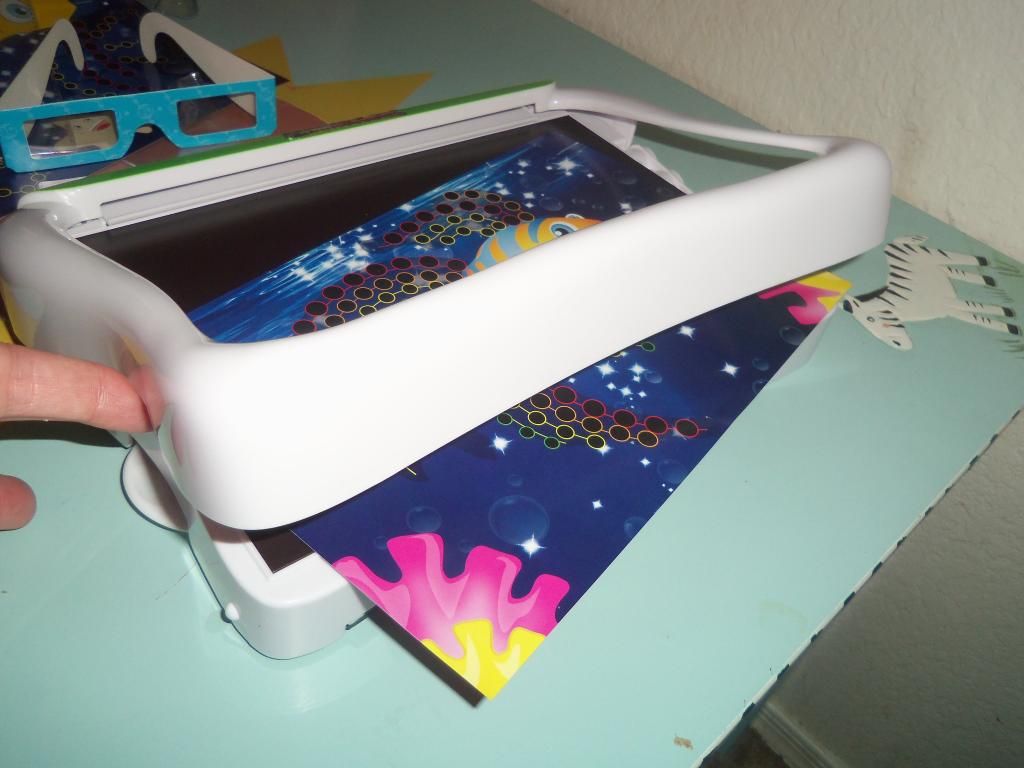 The Magna Color 3D Board can also be used without the stencils to make your own creative designs.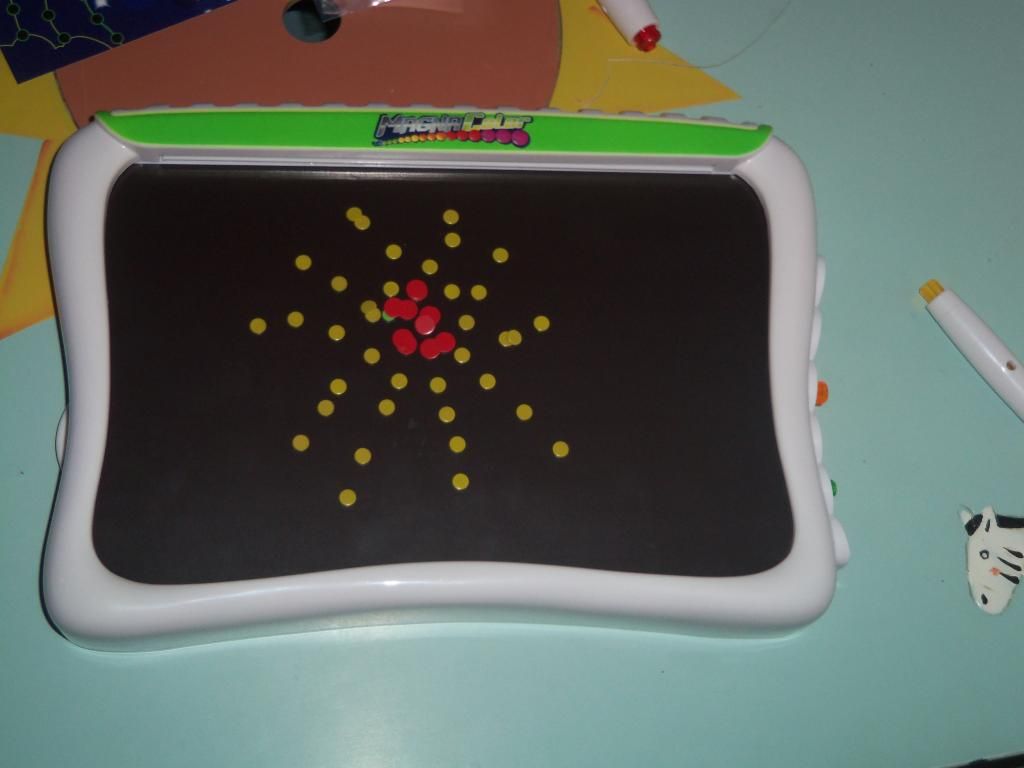 Although the board comes with only 4 colors and 4 stencils you can purchase new pens with other colors and stencils. The board easily accommodates more pens. I like that the board and pens all fit together for simple storage, which limits items getting lost. The Magna Color 3D Art Board by Tech 4 Kids would make a great gift for a child that wants to take their creativity to a whole new level.
Please Note:
Replacement Pen Comment (please include in your review if you don't mind): A small quantity of product shipped this past summer included malfunctioning pens. As a company dedicated to high quality product, Tech 4 Kids, the manufacturers of
Magna

Color

,
would like anyone with malfunctioning pens to contact them at the following email:
toys@tech4kids.com
for a set of free replacement pens and dots.
Like Magna Color on Facebook and Follow them on Twitter
Buy it
:
Magna Color
Thank you to Tech 4 Kids for sponsoring this review.
I was provided the above mentioned product for review purposes. I was not compensated in any way. All thoughts and opinions are my own and not influenced. disclosure