So I was happy to receive a tweet that I won tickets to Sesame Street Live the other day. The tweet was from another local blogger on behalf of Popchips. They had a twitter contest that if you tweeted them with your favorite flavor of popchips then you'd be entered to win tickets and I won! I was able to pick which performance I wanted to attend. John was working all weekend so I picked the Saturday 10:30 am show. My mom was planning to come into town to go shopping for a sale anyway so she just came early so she could attend with us.
We were a couple of minutes late so when we walked in the show had already begun. As the usher showed us the seats she said to move forward a few rows and if someone comes then we would need to move. But she took us to seats in row 17 and our tickets were for row 24. No one came so we were able to get a closer look at the stage and performance.
This was Evan the whole show.. staring with his fingers in his mouth.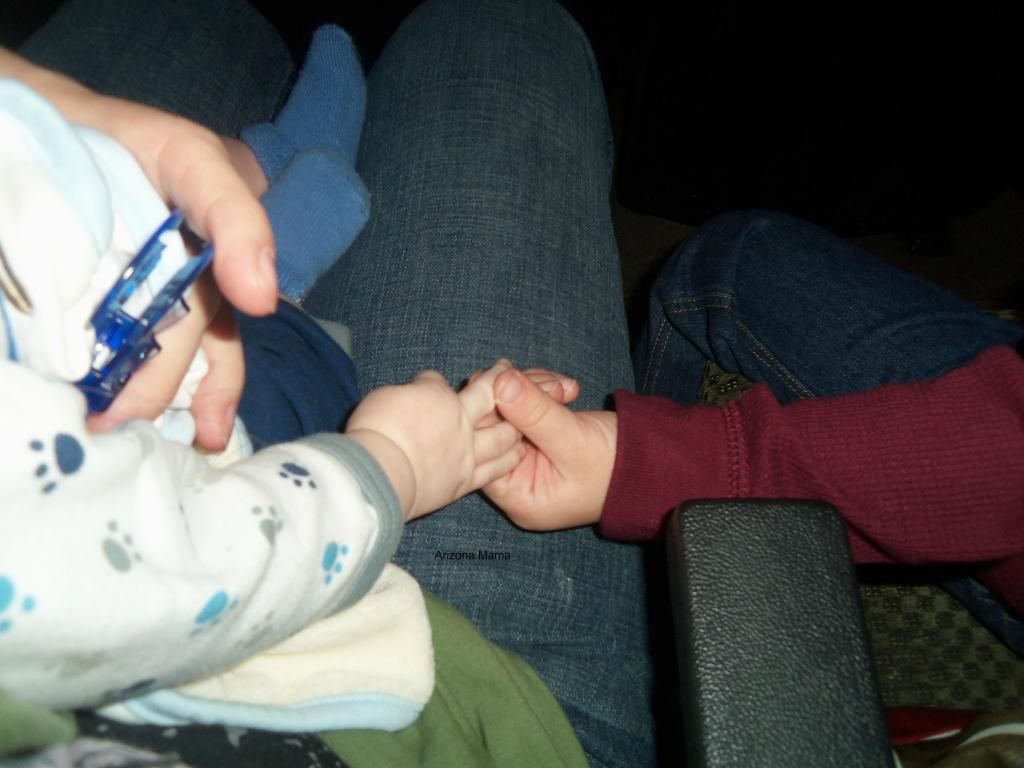 \
Jayden reached over and was holding Evan's hand during the show.
Evan was in the baby k'tan carrier, but insisted on twisting his head to see what was going on. In all the other performances he has gone to he slept, but it didn't seem that way this time. So I took him out of the carrier and he sat on my lap staring at the stage. He LOVED it!

During Intermission Evan moved to sit with Grandma. Jayden was being silly.
The show was about Super Grover losing his super powers and searching for them. As he did that Elmo, Abby, Zoe, and Telly became super heroes and in the end what they learned from helping others they were able to share with Grover and he found his super powers again. The performance was fun and engaging. There were parts for adults to enjoy too with some of the references.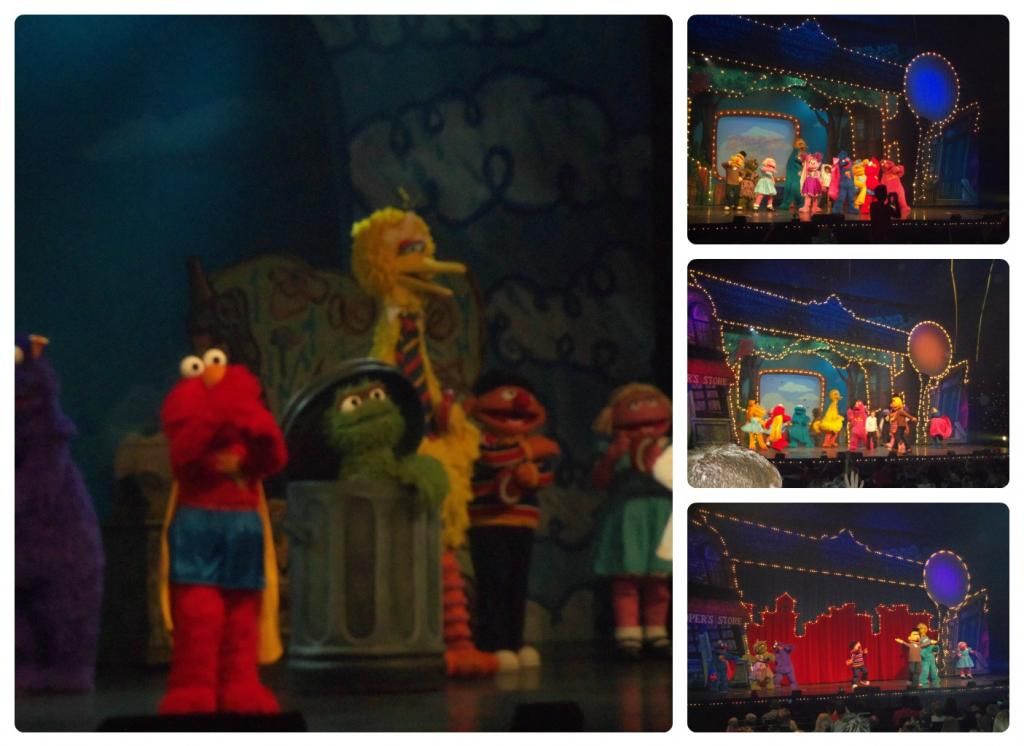 Jayden says his favorite part was all of it and especially Triangle Boy which was Telly's superhero name. Evan seemed to like it all! He stayed awake the whole performance and fell asleep just as it ended.