I was provide the below mentioned product in exchange for my honest review.
Just last week Jayden asked me what is Mother's Day. He had learned a little at school, but wasn't sure what it was. I told him it is a day to honor your mom for being a great mom. He then asked what does that mean? What do I have to do? I then told him that many people do different things for their moms. Some of the things they may do is buy her presents, make her breakfast or food, take her somewhere special, give her lots of hugs and kisses. First he told me he is not gonna give me lots of kisses, cause that is gross (He gives me lots of kisses all the time!). Then he thought a moment and asked I have to make you food?? He began to show some concern because he knows he can not cook or even reach the cereal and milk for that matter. I said well you don't have to, its just something that some people do. This got me thinking that little kids have the hardest time really doing something special for their moms on their own. I remember making my mom breakfast when I was younger. But a child at Jayden's age (4) just can't do that. But what can they do? Something that came to mind is to make something that is already made and just needs a little more. And as luck would have it I received a fun package in the mail. The package contained some of the new
Krispy Kreme Doughnut
Decorating Kits and a coupon for a dozen Krispy Kreme Doughnuts. This is the perfect way for a young child to "make" mom breakfast.
So I stopped by Krispy Kreme Doughnuts to pick up a dozen fresh doughnuts. Of course I didn't make it home with the full dozen. I have to admit it wasn't just Jayden, cause we did share a doughnut on the drive home.
After Jayden had a seat at his table he put on his Krispy Kreme chef hat and prepared to decorate doughnuts. We opened the decorating kit and found 3 tubes of frosting (yellow, pink, and green), 1 pack of colorful sprinkles, and 1 package of stars.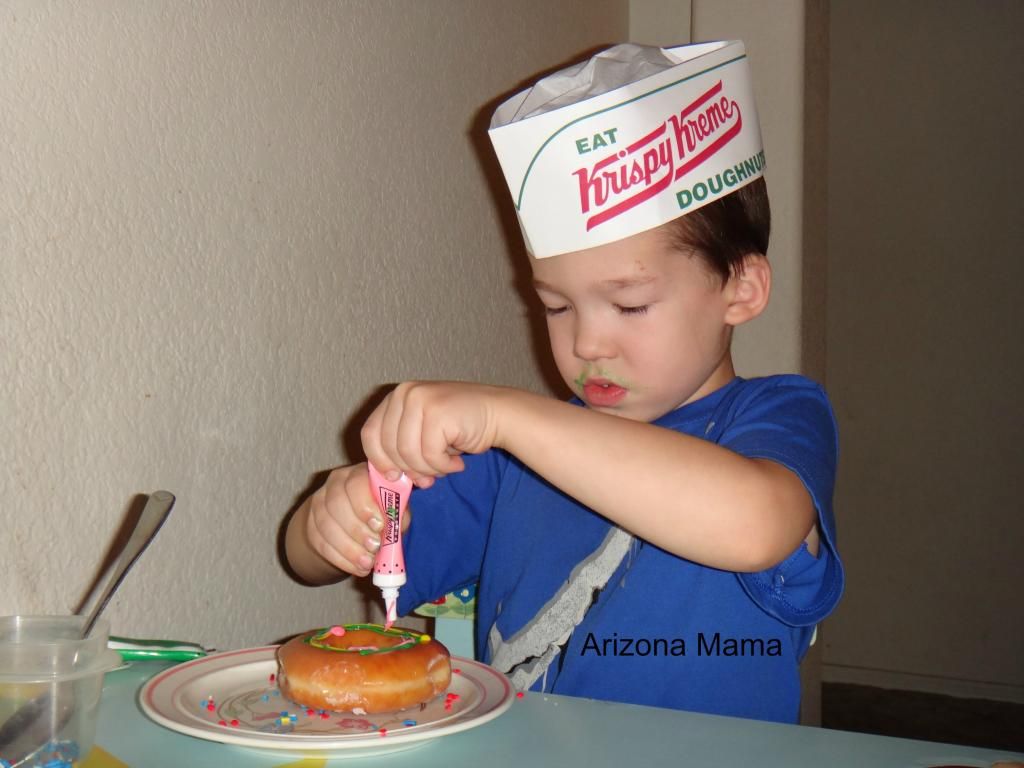 Jayden immediately got started decorating doughnuts. He was so excited to make yummy Mother's Day doughnuts. The tubes of color were perfect size for him and he was able to use his little hands to squeeze them easily. Then he added sprinkles and stars as he created some fun breakfast.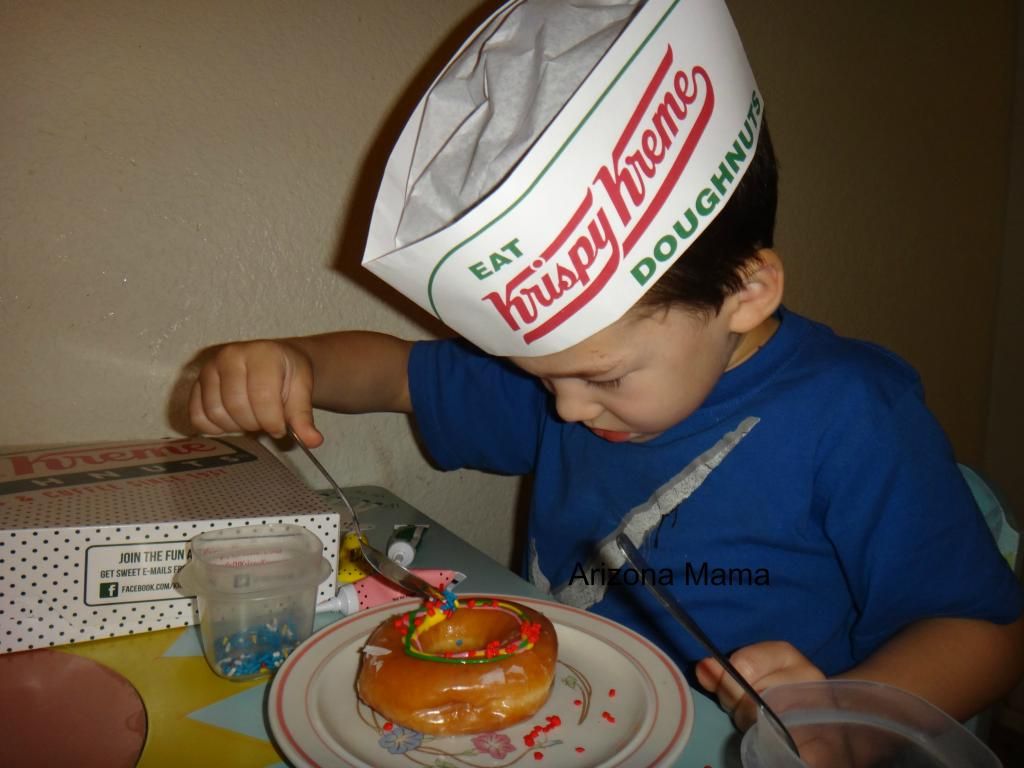 After decorating about half the box Jayden had to stop for a doughnut break.
The Krispy Kreme Doughnut Decorating Kit is a fun way to spend time with your kids and make something tasty. Jayden decided that he was going to share his decorated doughnuts. He made one special for his grandma and gave it to her when she came over on Sunday. He made another that he gave to his nana today. Of course he had a special one for me and a couple for himself.
The Krispy Kreme Doughnut Decorating Kit is a fun way to make a special treat even better.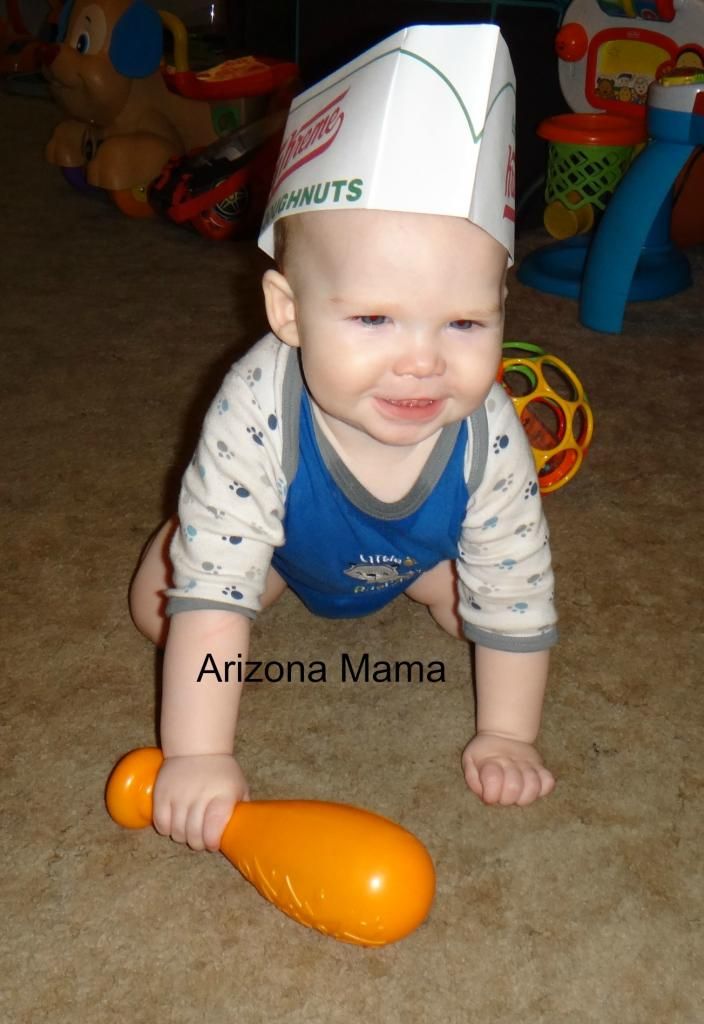 Buy it: Krispy Kreme Doughnut Decorating Kit $3.99
Thank you to Krispy Kreme for sponsoring this review.
I was provided the above mentioned product in order to provide a review. I was not compensated in any way. All thoughts and opinions are my own and not influenced. disclosure