OK.. so I know it is not Wednesday and I'm late. The last couple of nights I have just passed out as soon as the baby was asleep. I guess I was in need of some sleep. But I wanted to share our weekend event. The boys and I participated in Walk With Me to benefit Easter Seals on Saturday. Jayden and I have participated every year the event has been here in AZ, since Jayden was 11 months old. I look forward to this being a tradition for the boys in giving back to others. But for now it is just a fun event.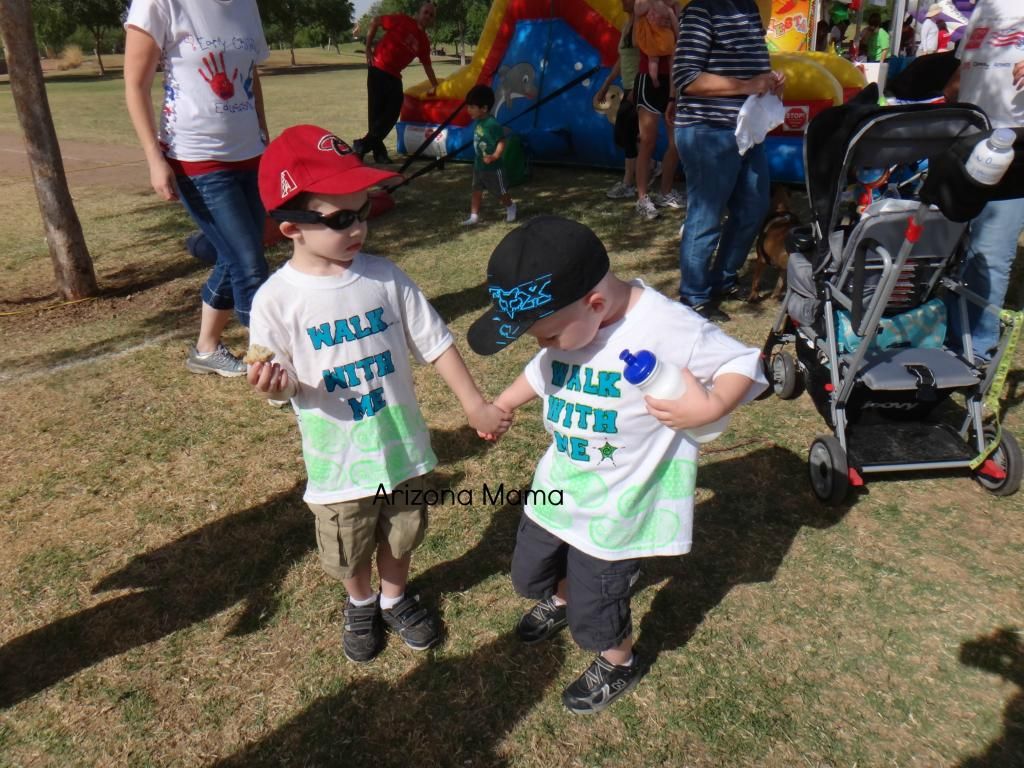 Jayden and Aidan were very excited to walk together. They are so cute holding hands for much of the walk.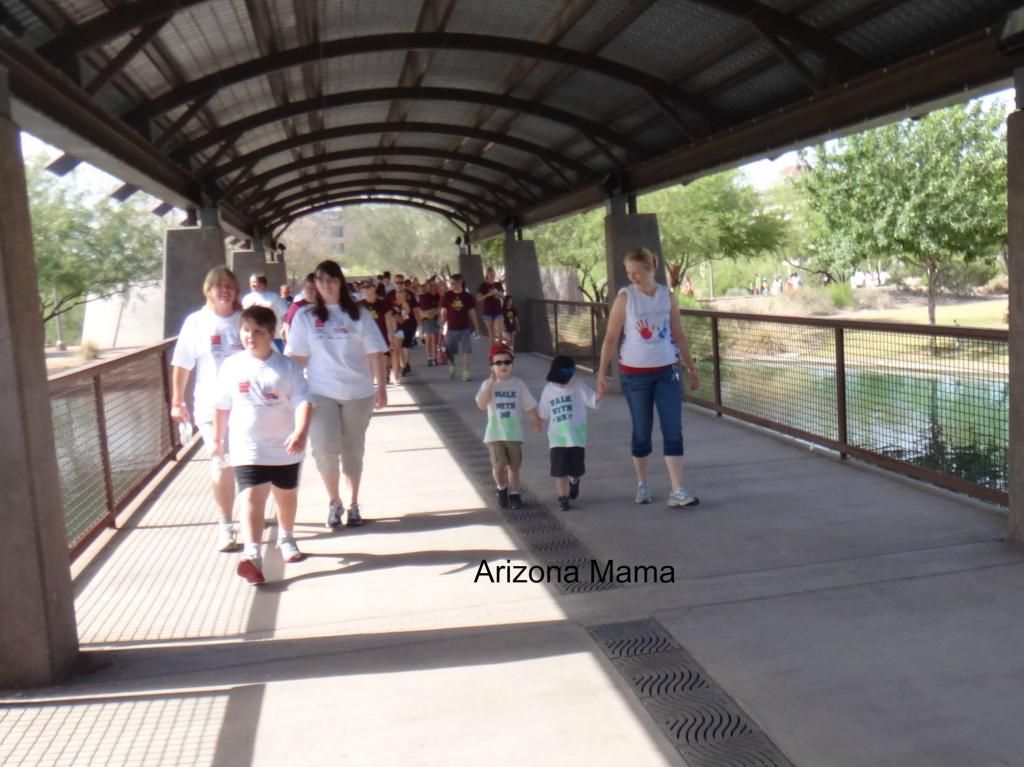 They were excited to walk across the bridge.
A couple of the high school students from Jayden's preschool came too. Jayden was so excited to see his favorite teacher Ms. Sierra.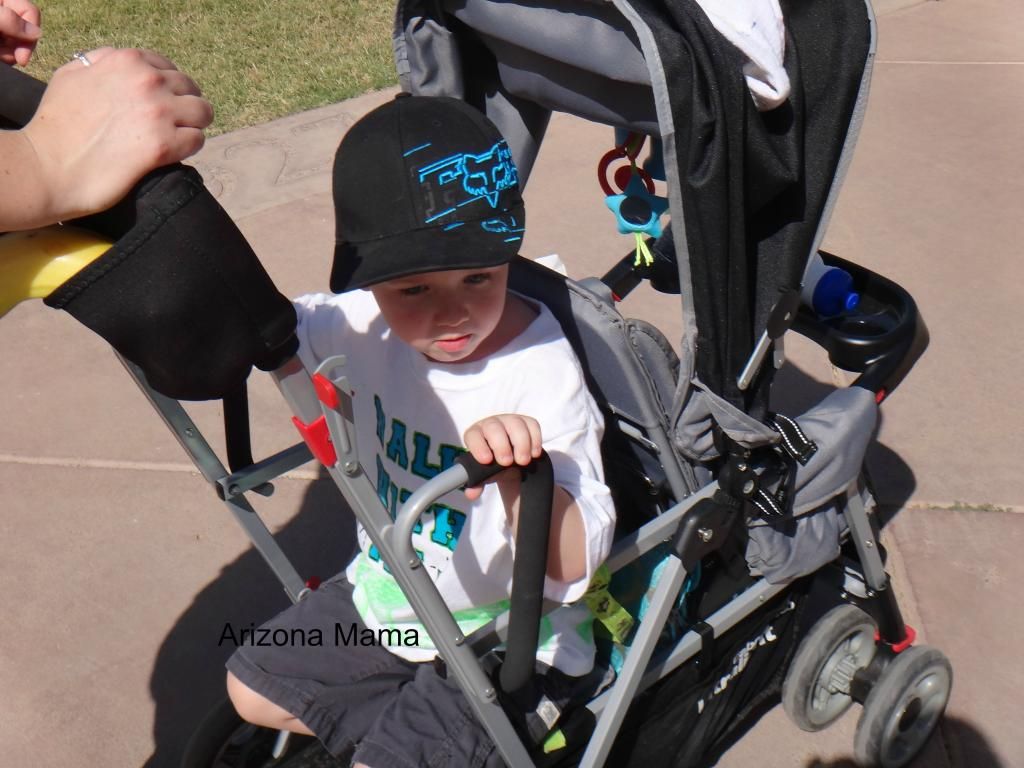 We loved having the Joovy for when the boys got tired. Both Jayden and Aidan took advantage at different times.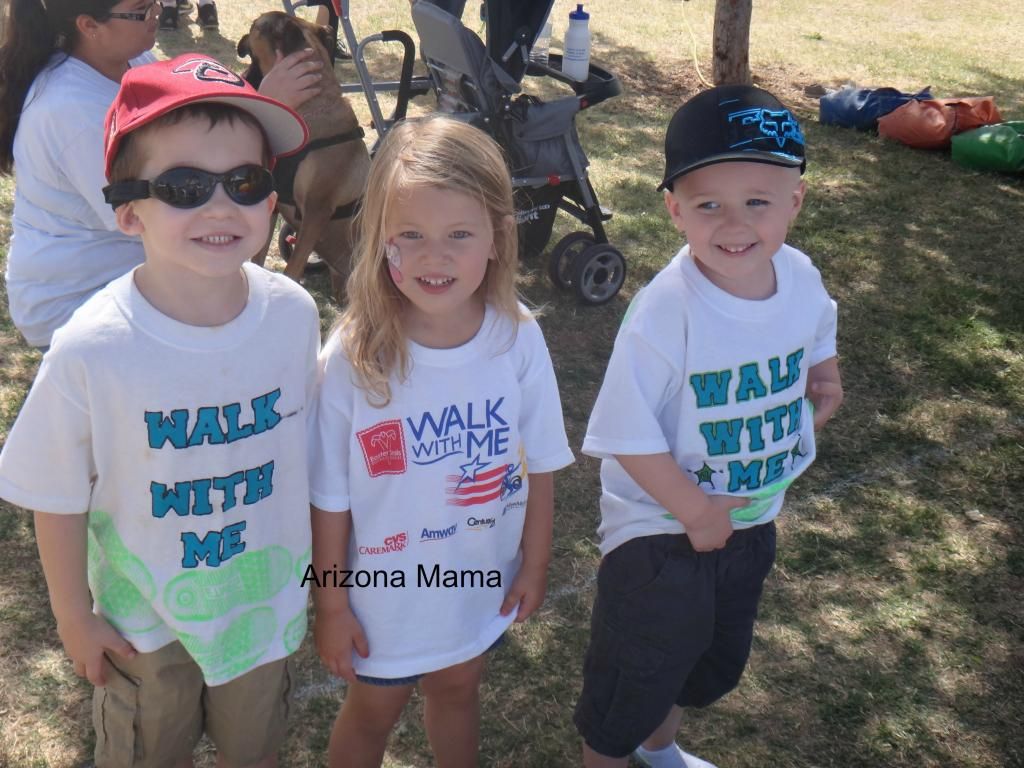 Jayden, Haley, and Aidan after the walk.
Evan slept through the walk, but woke for some fun after.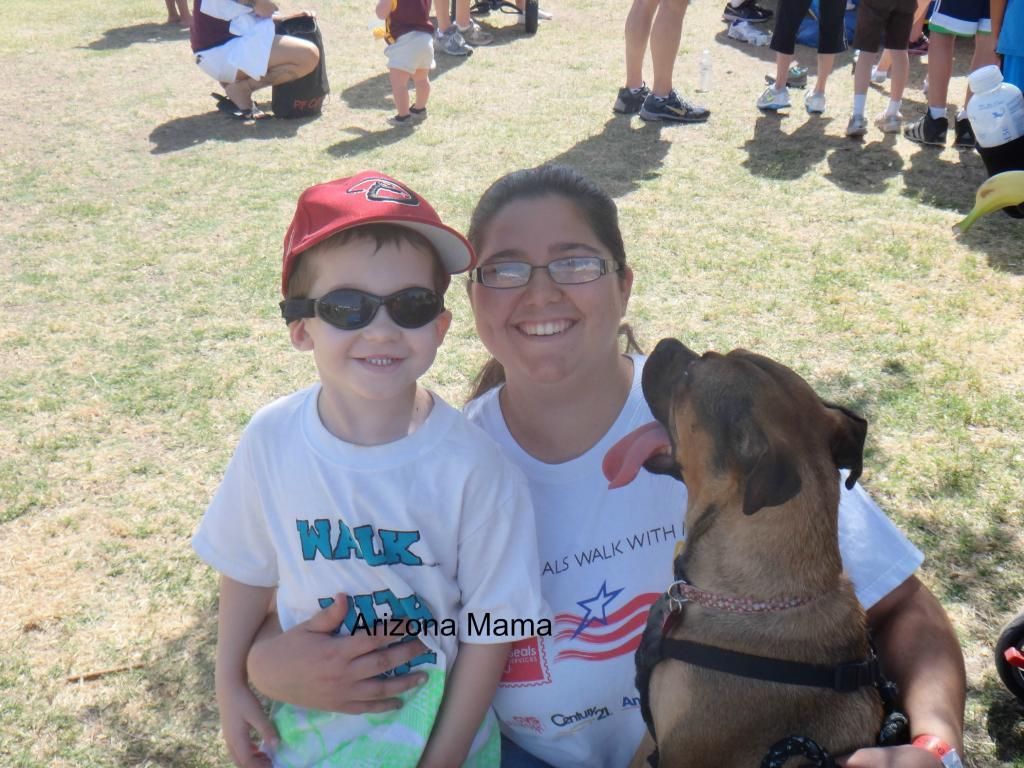 Jayden and Miss Sierra with her dog Daisy.
Jayden found the basketball game and although it was very high and hard to make a basket, he kept trying and had fun.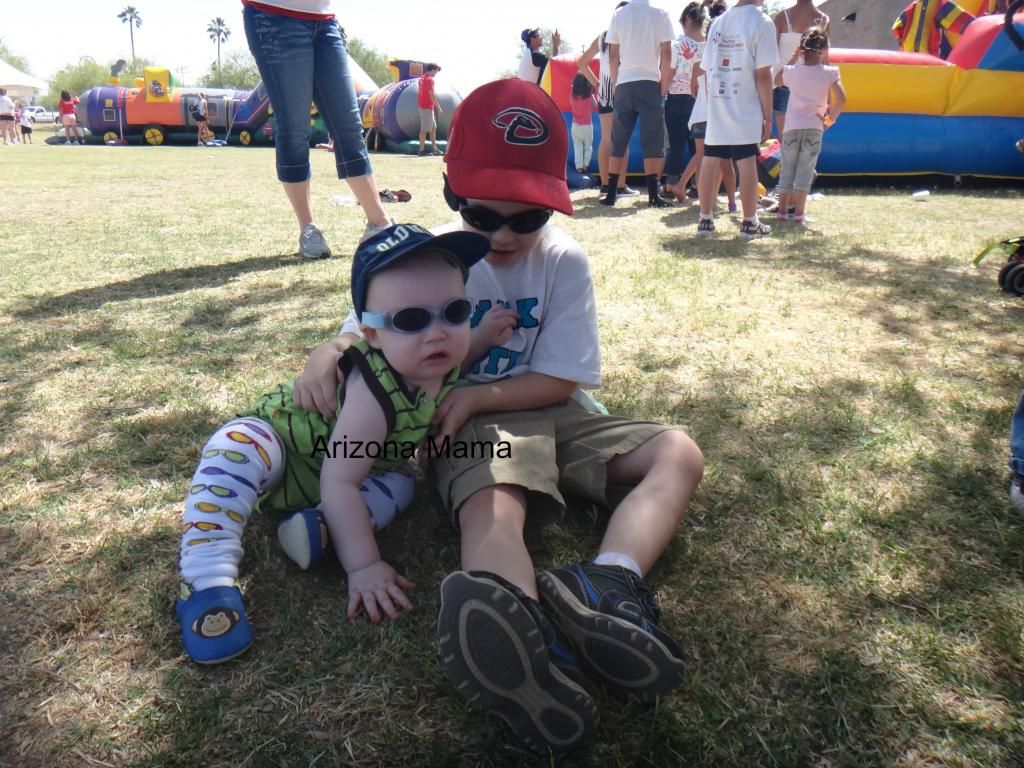 My sweet boys relaxing on the grass together.