I was provide the below mentioned product in exchange for my honest review.
Joovy is a name that I have come to love. We use our Joovy Spoon everyday and the Joovy Caboose Too Ultralight every chance we get. I was excited when I heard about the new
Joovy
Noodle. When Jayden received his first bike from his grandma we immediately went shopping for a bike helmet for him. It was not easy finding a helmet to fit his head. We finally found one, but I was not super sadisfied that it protected him well. After receiving the Joovy Noodle I was very impressed with all it has to offer safety wise.
The
Joovy Noodle
is designed for children 1-4 years old that have a head size between 18.5 - 20.5 inches. It can be used while riding bikes, trikes, ride-on cars, scooters, bike trailers, and any other activities that could result in fall on the head. The Joovy Noodle has 14 air vents to allow air flow to the head, this is great since little ones sweat so much while playing hard. It also has an integrated bug mesh in the front vents, extended visor for maximum protection, nylon straps, and pinch guard chin strap. The helmet also features a really cool adjustable fit dial. The dial is easy to use and adjusts for a perfect fit. This helmet is available in five vibrant colors. It meets all CPSC standards.
When I received the Noodle for review I was immediately surprised by the weight. It weighs only .5 lbs. It is so light weight, but very well built. The blueberry color is vibrant and beautiful. I was excited to have something so safe for Evan as he gets a little bigger. Now Evan is not quite in the age group this is meant for yet, he is almost 9 months. But Jayden is right at the other end at 4 years old. So both boys tried the helmet on to see how it fit and tried it out.
Evan tried it first and it was a little big as expected, but not by much. Evan looks so cute in it. I know cute is not the reason for the helmet, but it is also really safe. The helmet is lightweight and Evan was able to move around easily with it on. In fact he kept crawling away from me as I tried to take pictures.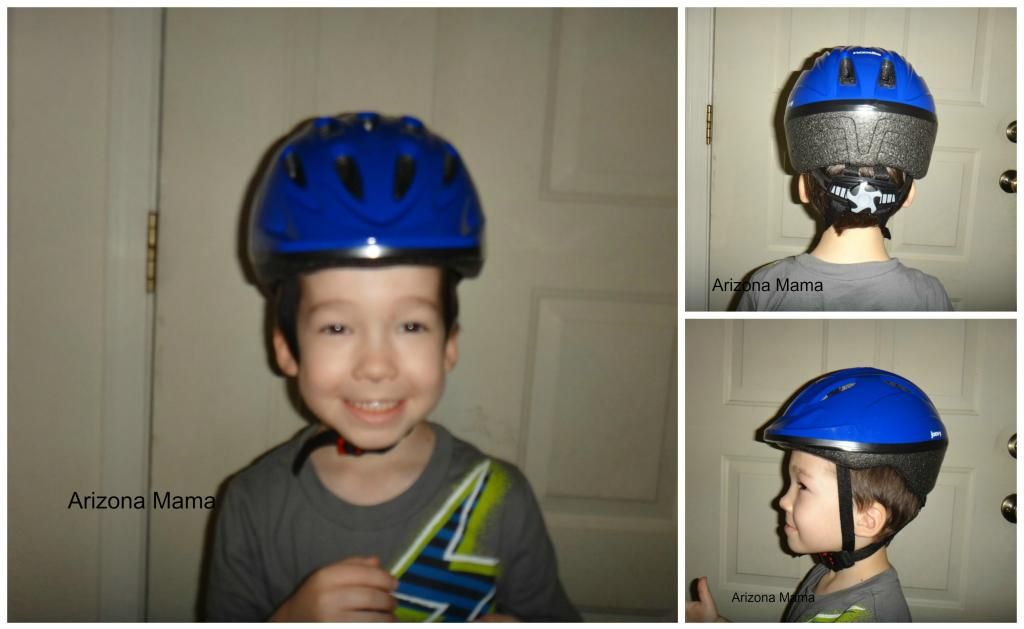 Next Jayden tried it on. I just turned the dial in the back to expand the helmet to fit his head. It fit great and also looked cute. Jayden let me get a little better pictures of the helmet then Evan did. Jayden really liked the helmet and was hoping to keep it for himself. I will say that I think it is a much better helmet then the two Jayden already has. Jayden said it was comfortable and again with it being lightweight Jayden is able to move around easily.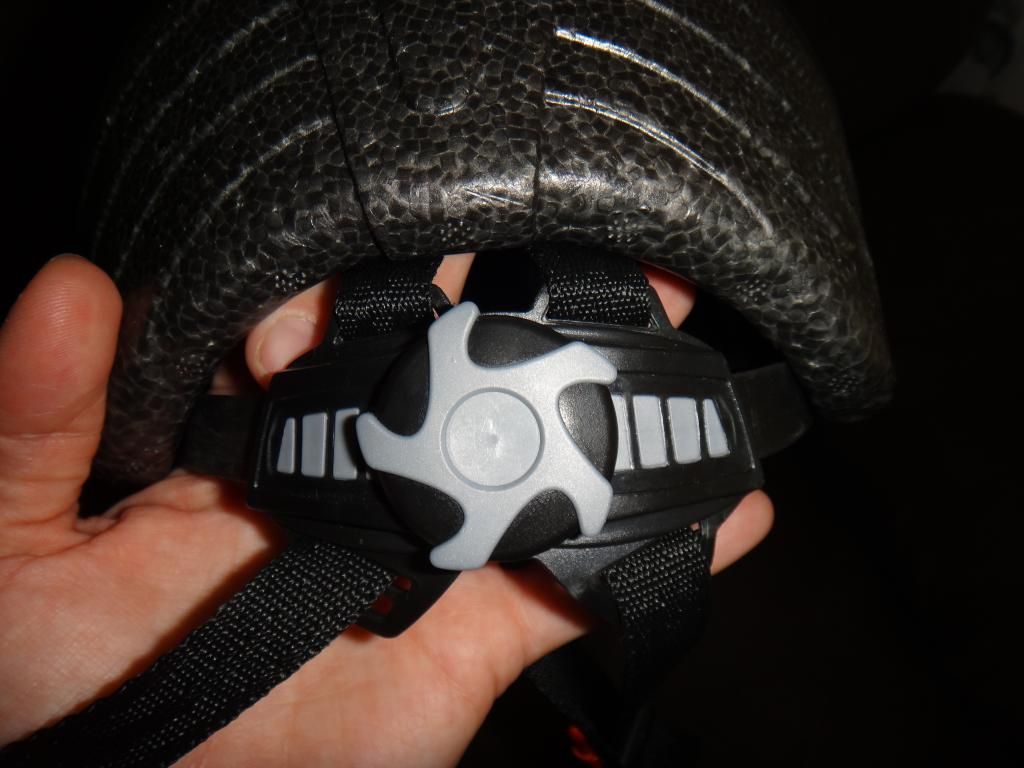 I want to start my boys with good safety habits and thanks to Joovy I can do that. There is so much to love about the Joovy Noodle helmet. Some of my favorite features are the adjustable fit dial, its weight and of course the great colors.
Buy it:
Joovy Noodle Helmet
Thank you to Joovy for sponsoring this review.
I was provided the above mentioned product to help facilitate this review. I was not compensated in any way. All thoughts and opinions are my own and not influenced. disclosure