I will be provided the below mentioned products in exchange for this post.
Its February which means there are a couple of important dates this month. The first being my birthday... ha ha just kidding. Maybe not important to everyone. The important one is Valentines Day. Its just a week away! Are you ready? Do you get gifts for your kids? I like to get the boys a little something, but I don't like to get lots of candy. So then what can you get? How about some great Valentines Day DVDs? These DVDs are even great for boys. I know Jayden is getting into Scooby-Doo and Evan is obsessed with Elmo now. The following DVDs would be great gifts for Valentines Day for any child.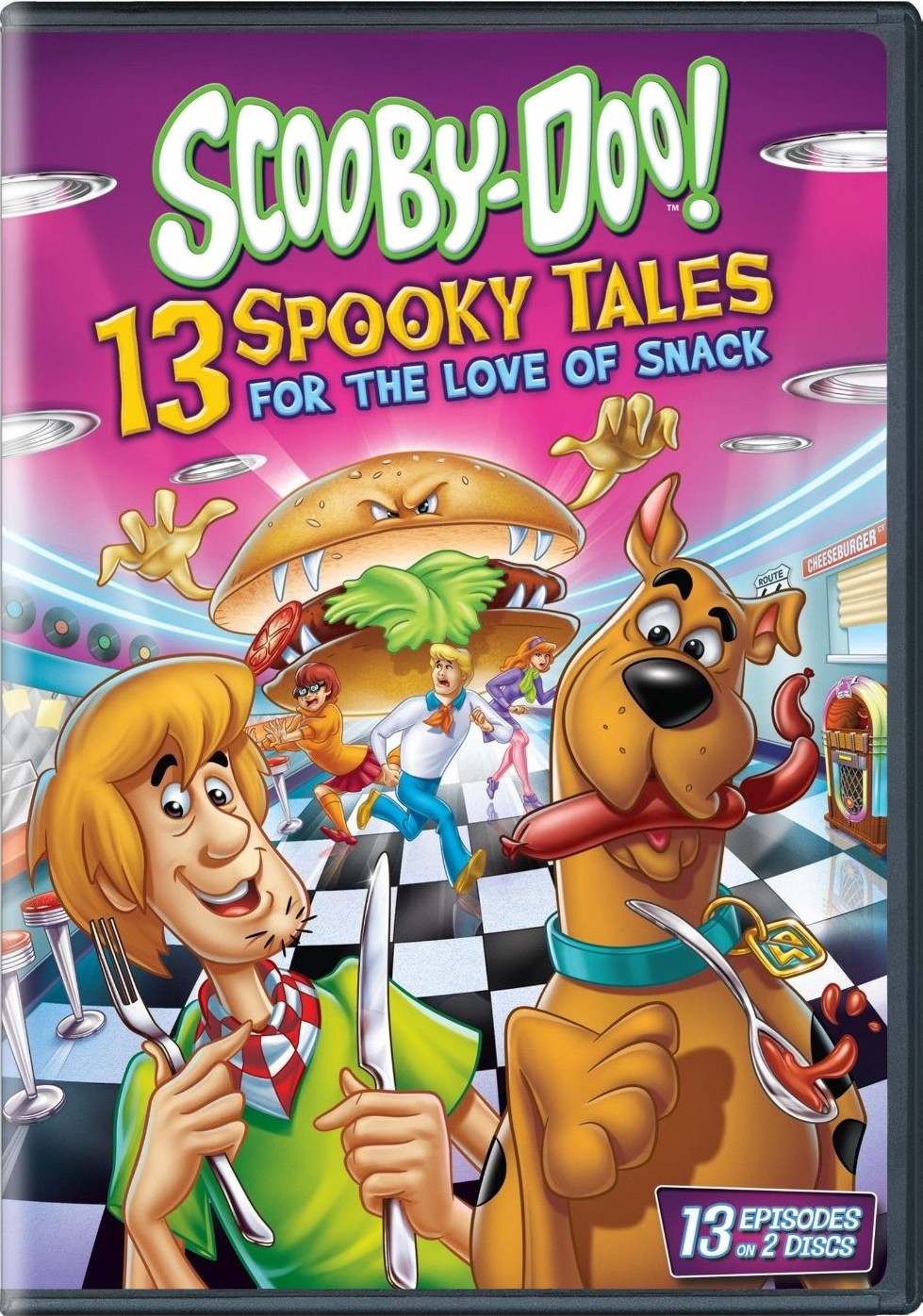 Scooby-Doo: 13 Spooky Tales Love of Snack
Synopsis: There's only one thing Scooby-Doo and Shaggy love more than solving a good mystery… stuffing their mouths with more tasty treats than they can eat! Scooby and Shaggy's snack-hungry tummies have caused trouble for the rest of the gang time and time again, but the two always step up to the plate to help solve the many mysteries they encounter. Now our favorite "meddling kids" discover what happens when the snacks fight back! From a giant hamburger monster to a cursed pizza to a creature haunting a (say it isn't so) Scooby snack factory, the gang will need plenty of guts to close these cases. If you've got an appetite for spooky adventures with Scooby-Doo and crew, pick up this tasty collection of episodes today that the whole family will enjoy!
BE MY VALENTINE CHARLIE BROWN DE
(DVD) Unlucky in Love: An Unrequited Love Story Through the eyes of the Peanuts characters, the unrequited sense of love will be revealed, only to manifest that at the end the message is something universal, something to which we can all relate.
Bugs Bunny's Cupid Capers
(DVD)
Everybody's favorite wascally wabbit stars in a program well suited for Valentine's Day. Also includes 2 bonus classic cartoons.
Happiness Is Peanuts: Friends Forever
(DVD)
Good Grief, love is in the air! A new Peanuts collection blossoms with stories of love, laughs and friendship. It's the end of the school year and Charlie Brown may finally get his chance to meet the Little Red Haired Girl in the TV Special, You're in Love, Charlie Brown. Then join your Peanuts pals in an episode of The Charlie Brown & Snoopy Show featuring five short adventures: Kite Eating Tree, Sally, Camp, Lucy Loves Schroeder and Scared Snoopy. There's plenty of delight as Snoopy embarks on a mission as the WW1 Flying Ace, Lucy continues her pursuit of Schroeder's attention and Charlie Brown gets an unexpected surprise at camp. With a little help from Peanuts, this collection and you are sure to be friends forever!
Elmo Loves You
(DVD)
Elmo is making a super special surprise card for someone Elmo really loves, but a gust of wind blows it away! Rosita joins Elmo to chase after the card but they can't reach it. Can Super Grover use his heroic powers to save the day? Join Elmo, Rosita and Grover as they learn about love, emotions and friendship in this love-ly tale featuring the new song "Elmo Loves You" and a special music video about signing "I Love You." There's lots of love on Sesame Street and remember, Elmo Loves You! Special celebrity appearances from Trisha Yearwood, John Legend and R.E.M.!


Looney Tunes Super Stars: Pepé Le Pew - Zee Best of Zee Best
(DVD)
A new compilation featuring 17 iconic shorts of the loveable French Skunk, Pepe Le Pew! Pepe is always strolling around Paris in the springtime, where everyone's thoughts are of "love". While he is constantly seeking "l'amour" of his own, his huge turnoff to any prospective mate is his malodorous scent. Together for the first time are some of Pepe's most beloved and comical shorts.
Win it:
One (1) Arizona Mama reader will win a Valentine's Day DVD prize pack including Scooby-Doo! 13 Spooky Tales Love of Snack (DVD), Be My Valentine Charlie Brown DE (DVD), Charlie Brown Valentine (DVD), Bugs Bunny's Cupid Capers (DVD), Happines is...Peanuts™: Friends Forever (DVD), Elmo Loves You (DVD), and Lonney Tunes Pepe Le Pew Collection (DVD)
Enter in the Giveaway Tools form below! This giveaway will be open until 2/18 at 11:59PM (MST). Open to US.
Thank you to Warner Bros. for sponsoring the giveaway
I will be provided the above mentioned products in exchange for this post. I was not compensated in any way. All thoughts and opinions are my own and not influenced. disclosure