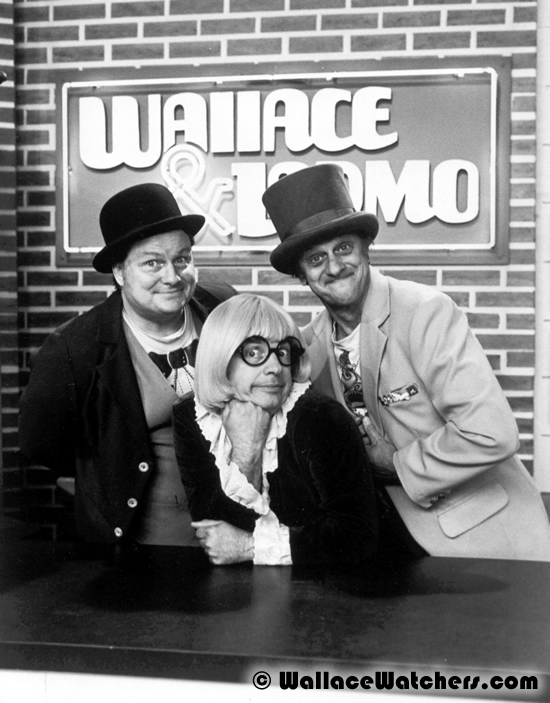 If you grew up in Arizona anywhere between 1954 to 1989 you know who Wallace and Ladmo are. The Wallace and Ladmo show was one of my favorite shows growing up. The show was only here in Arizona, well there were a few boarder cities that were able to get the show and I guess they did try it out in other cities, but mostly just here. It was a fun show with silly skits between the cartoons. And one of my favorite things they handed out Ladmo bags. I wanted one of those bags so bad. The funny thing is my mom actually got to be on the show a few times when she was a kid and once even got a Ladmo bag. Her girl scout troop leader worked on the show or her husband did or something. So her girl scout troop was invited a few times.
The show really was a big icon for Arizona children. You can read more about it at
WallaceWtchers.com
.
There was sad news yesterday "Wallace" or Bill Thompson passed away yesterday at the age of 82 years old. Ladmo his partner in the show passed back in 1994. Pat McMahon who played Gerald is the last living main cast member. I did briefly meet Pat at an event not long ago and it was one of the only times I felt a little start struck. He was a character on my favorite childhood show. And I recognized him!! Mostly it was his voice. He has a very recognizable voice. He is on the radio now. That is something because I usually don't recognize anyone. Some of the biggest starts could be standing right in front of me and I'd never know.
This show holds a special place in my heart and my childhood. I offer my sympathy to the family of Wallace.