After finding out your pregnant the shock and excitement starts to wear off and there are two things that most women want to know. Of course they want to know if the baby is going to be healthy and is growing well. And the second is will it be a boy or a girl. For many this is something that really gets them excited and crazy at the same time. There are many old wives tales that women try to see if they can predict if they are having a boy or a girl.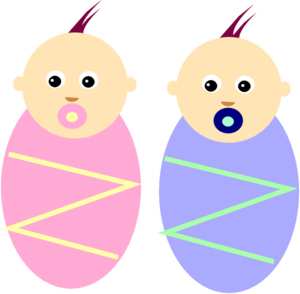 There are the Chinese gender charts, the ring test, gender quiz's, and many more. Then there are the at home gender urine tests. One of the most well known and the one that comes to mine for me is the Intelligender. The IntelliGender is an easy to use urine test that can provide immediate gender results in the privacy of your own home. The Intelligender prediction test works in minutes based on a color match. Typically a gender ultrasound is done around 20 weeks pregnant. The intelligender test can be taken as early as 10 weeks pregnant. For many women those 10 extra weeks make a huge difference. Of course the Intelligender is not 100% and should only be used for fun.
I am currently 15 weeks pregnant now. I took the test a couple weeks ago. It was super simple to take. First you have to collect your morning urine in a clean container. Then you use a syringe that is provided to get 20ml or urine. Add the urine to the Intelligender test vessel. You need to swirl rapidly for 10 seconds, then place it on a white surface. It needs to be left undisturbed for 5 minutes. At that point your supposed to look at the test at eye level without picking it up. So I did all that and even did a short video on it. Watch below to see how it turned out.
Well, according to the Intelligender I am having a boy. But it was a little confusing because I picked it up and moved it and the color looked different. I didn't shake or disturb it. But the lighting was better when I went into the sink area of my bathroom. I tried to get it on video too, but it was still kind of hard to see. So the question is still am I having a boy or a girl?
There are goods and bads with being an elderly pregnant woman, yes that is was you are labeled if your over the age of 35. One big bad is that your have a higher risk of genetic disorders. So of course my doctor has encourage me to do some genetic testing. They have a fairly new test that is just a blood test for mom. But they are able to pull the baby's DNA and check for any disorders. In addition since it is chromosomes they are working with they can check to see if baby has XX or XY chromosomes and tell if baby is a girl or a boy. This test can also be done as early as 10 weeks. I had it done about the same week as I took the intelligender test. So we know what the gender of baby is. Since I found out from a phone call from the doctor I was able to do a fun gender reveal with the boys. You can see what we are having in the video below.
The Intelligender is a fun way to predict your baby's gender a little earlier then an ultrasound can say. But I would not run out and buy all the pink or all the blue you can find based on the outcome. Are you pregnant or know anyone that is? Pick up an intelligender at your local Walgreens or CVS Pharmacy or you can order it online.
Buy it:
Intelligender Gender Prediction Test Kit
Win it: One (1) Arizona Mama reader will win an Intelligender Gender Prediction Test Kit
Enter in the Giveaway Tools form below! This giveaway will be open until 7/14 at 11:59PM (MST). Open to US.
I was provided the above mentioned products in order to provide a review. I was not compensated in any way. All thoughts and opinions are my own and not influenced. disclosure